The puzzles on the archive page are no longer available. We do not reproduce them unless otherwise stated in the product description.
---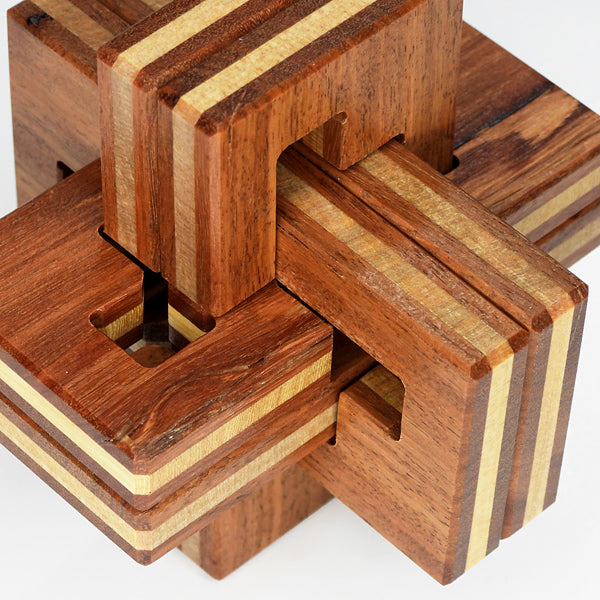 6BB Oddly Extended Version #01 (2nd grade)
The puzzles sold on this page are in 2nd grade and have some disadvantages compared to our regular products.
While working on Version #02, we put aside the rectangular basic pieces with obvious imperfections, including very visible cracks, chip-offs, and natural defects. The puzzle sold on this page is made of those pieces.
We only have a dozen or so, but it took too long to put them up for auction, so we are selling them at a lower price. The design of the puzzle is the same as the one we have previously sold, but the size is smaller, and comes with pieces with magnets.
---
Size: 96 mm x 96 mm x 96 mm
Number of pieces: 6
Material: Ironbark and Damar Minyak
Designer: Junichi Yananose (Juno)
Origin: Made in Australia
Ages: 12+